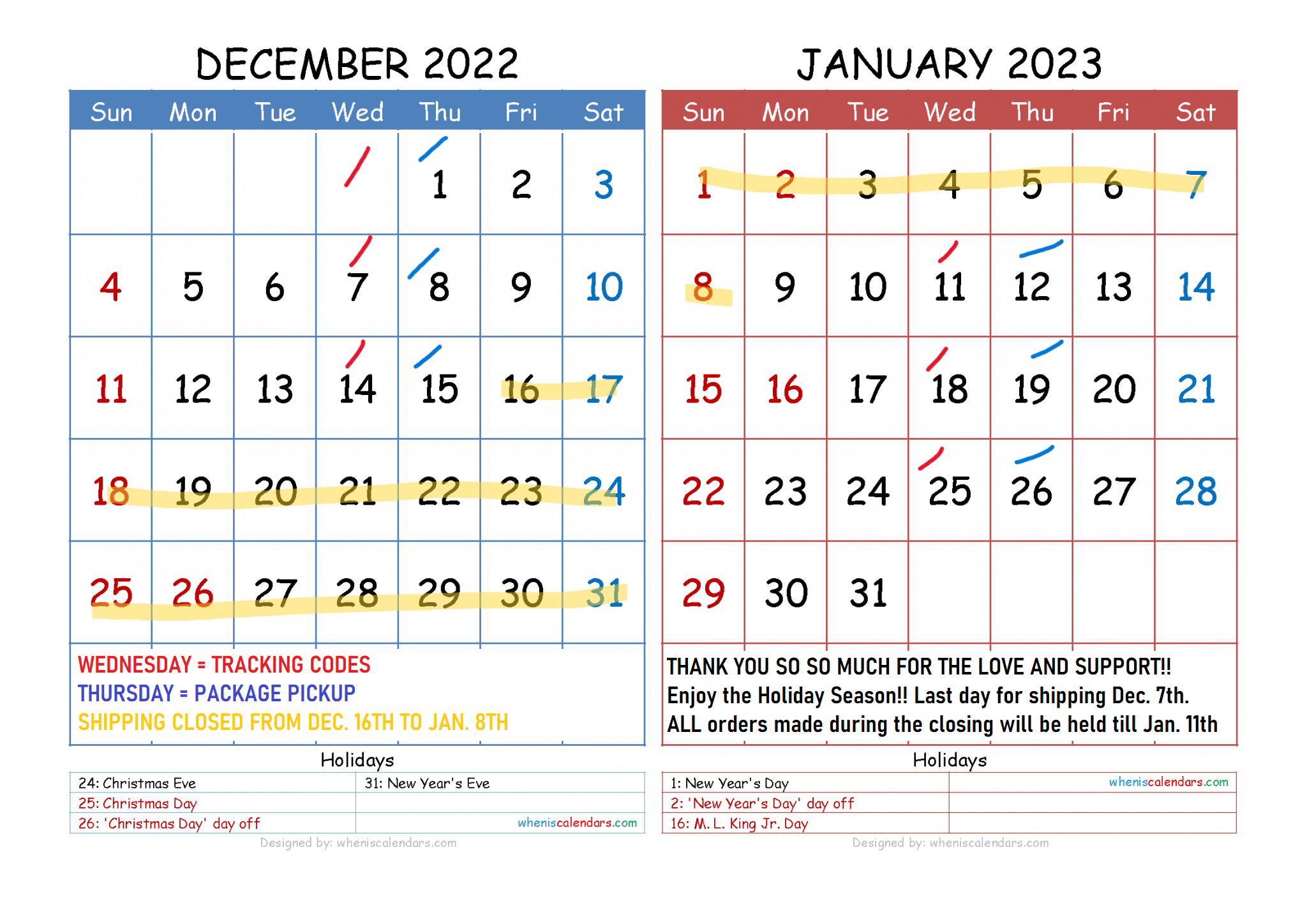 In red are the tracking code days and in blue are the package pickup days.

I hope this calender helps with shopping on time for the Holiday Season ~ The LAST day for shipping before shipping is closed is December 14th.

ALL orders made during the shipping closure will be held till January 11th.

Thank you so much and happy holidays!!