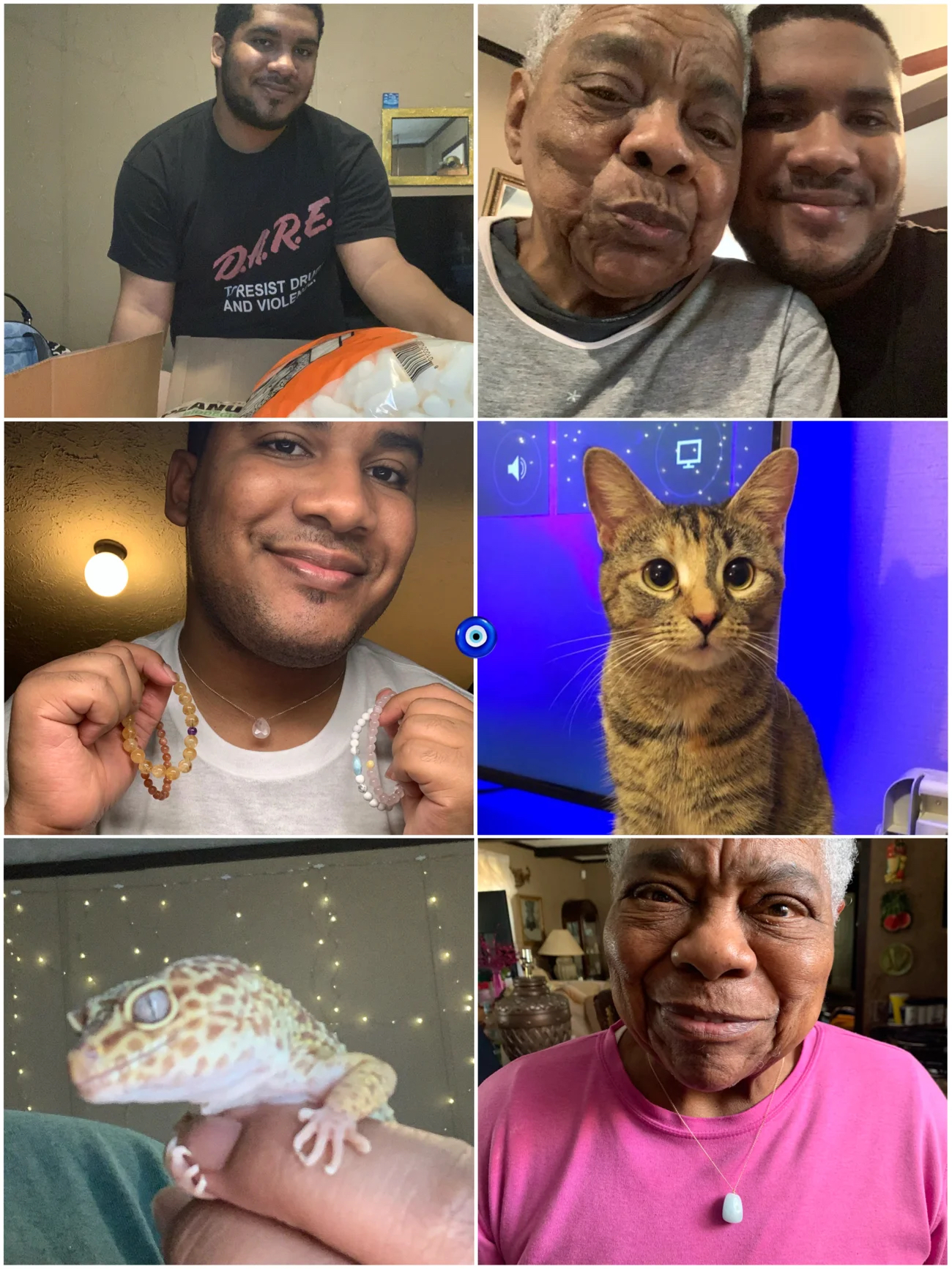 Hello, nice to meet you!! This is a little more about myself.

My name is Enrique (they/them), I am 24 years old, and I'm the Designer/Creator/Curator/Owner of Moon Wave Atelier. I wear many hats including updating the website, product photography/videography, packaging every order with love, designing the graphics, replying to wonderful emails/managing social media pages, and spreading love through artisan jewelry and healing crystals.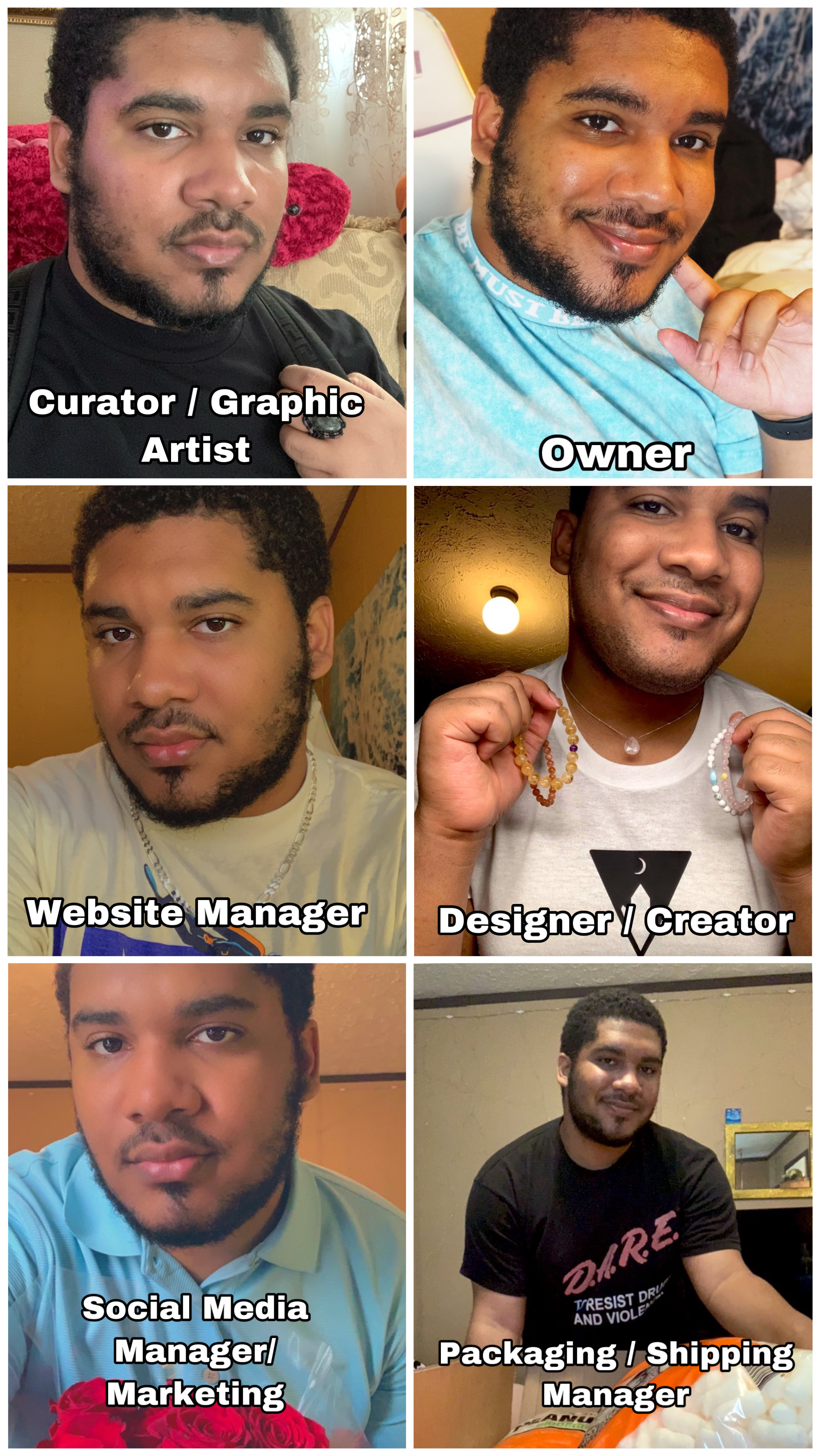 I am from New Orleans, Louisiana and I still reside in Louisiana which elevates my ancestral energy in my work. I live with my Great Grandma and even have my Great Grandma as a featured model on my products from time to time. Moon Wave Atelier is my love of jewelry/creation/design and my spirituality combined. The name Moon Wave Atelier is heavily influenced by my astrology and even the Logo I've created is as well!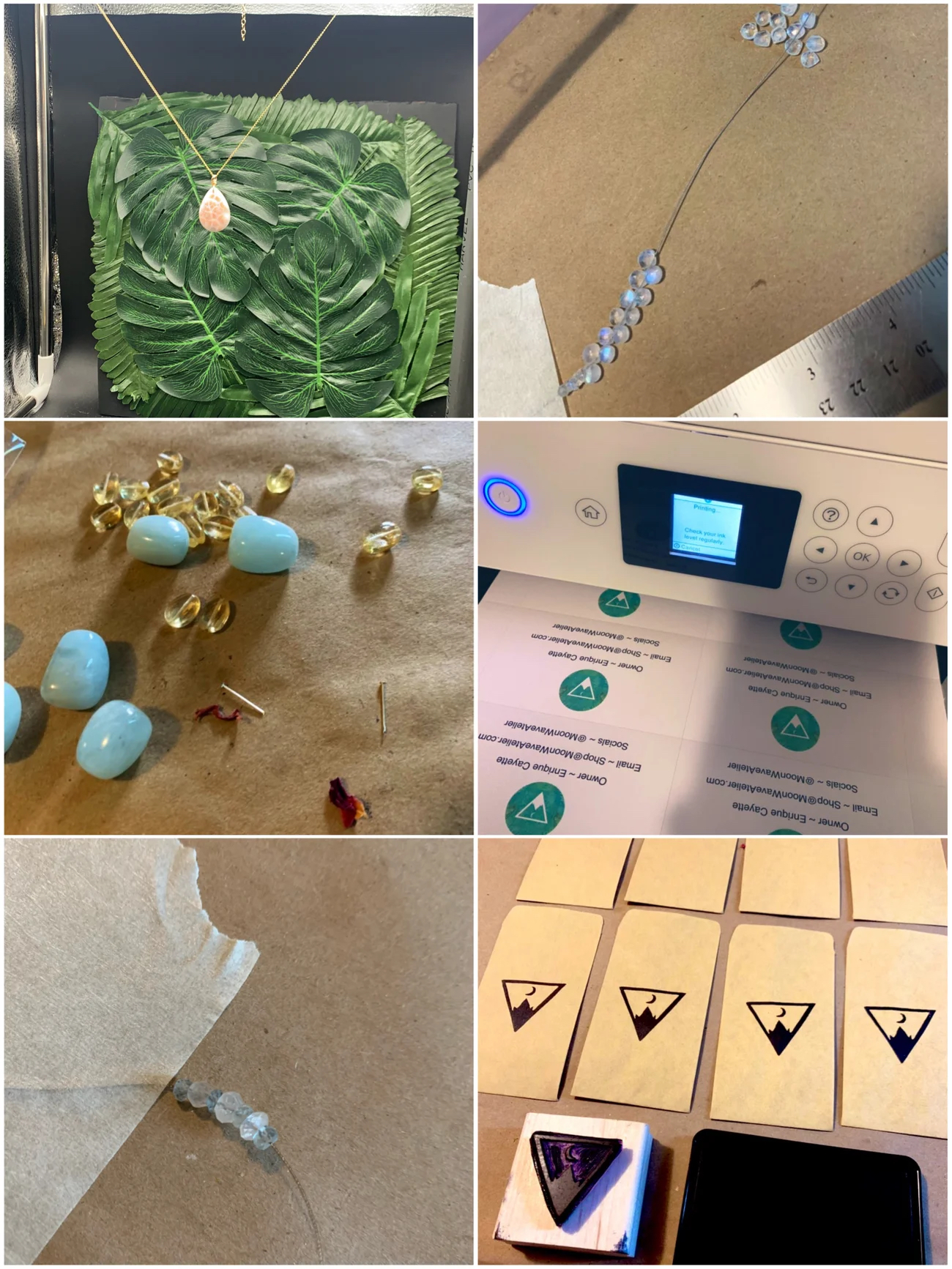 Moon = Cancer which is my sun sign which is the only sign ruled by the Moon.
Wave = Cancer which is a Cardinal water sign.
Atelier = My designing/creation which is done in my Atelier (Work Shop).

The Logo consists of the Water element sign ▼ and within is a crystal and the Waxing Crescent Moon (which was the Moon phase on the night I was born)

I love Jewelry and always have; same with creation/art/design. I believe the Earth is naturally powerful and filled with beautiful energy, Crystals come from the Earth and they have that same beautiful power. This is what I love to do and I'm so appreciative to spread love and kindness through my craft and healing crystals.

Thank you for reading and getting to know more about me and I hope my website has made you smile at least once! :-)